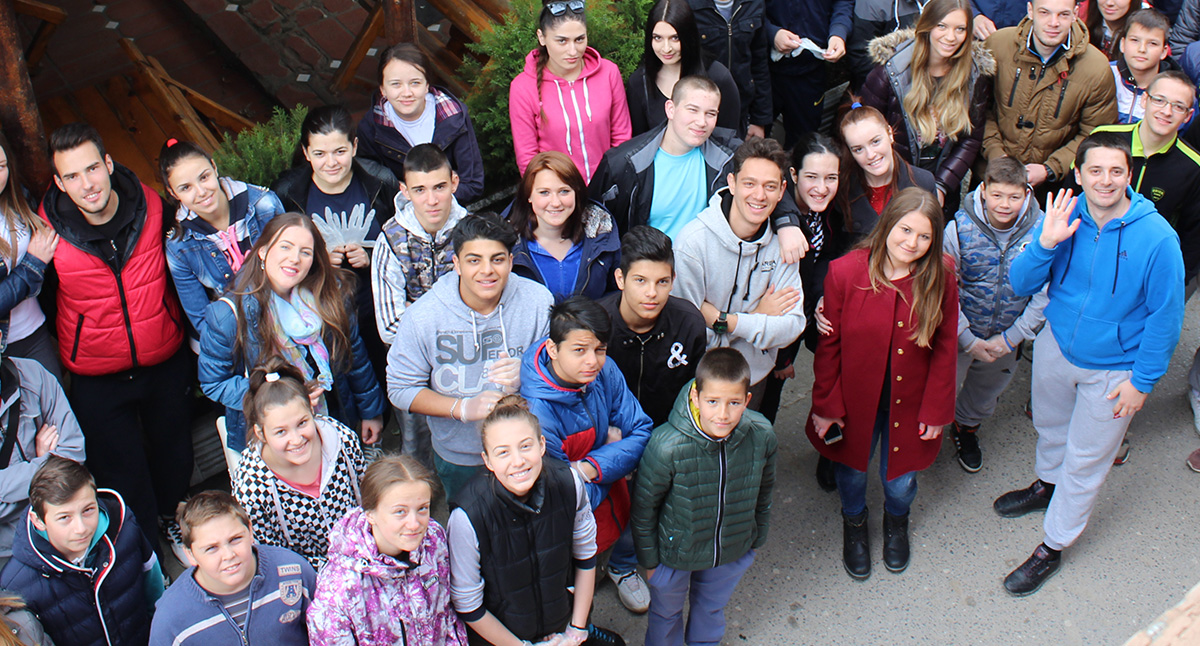 Project Name
Young Men Initiative – Promoting Healthier Lifestyles among Youth in Bosnia and Herzegovina by Challenging Gender Stereotypes
Project Description
Young people of Bosnia and Herzegovina (BiH) face different challenges in many areas of their life and thereby present one of the major vulnerable groups in today's society. The project that CARE proposes would contribute to bringing about positive changes in attitudes and behaviours with young people of secondary school age group that relate directly to health, violence and gender equality. This would be done by addressing the issues on multiple levels through four main directions of the intervention:
increasing capacities of youth organizations' staff to deliver non-formal life-skills education in schools and communities;
increasing capacities of high-school teachers and school staff for delivering formal life-skills education at schools,
gaining support and ensuring engagement of relevant government institutions for program non-formal, but also formal recognition and application, and
raising awareness and changing attitudes of youth toward various aspects of health, violence and gender equality.
CARE builds on the lessons learned from CARE´s previous work involving boys and men, utilising both research and evaluation in the design of the proposed interventions. CARE´s work with boys and young men is based in a comprehensive methodology that is implemented via a Gender Transformative Life Skills program, the so called "Program M" Manual. This instrument was inspired by the work of the Brazilian organization Promundo and was adjusted to the regional context after a participatory research process. It has also been used and tested over a period of time in limited settings in four countries of the region, BiH included. A practical tool, in form of a peer-education manual, allows for this methodology to be applied in an interesting and innovative way that brings significant and tangible results.
Although primarily focused on young boys, working with girls presents an important and unavoidable segment of the project and so does the inclusion of young boys and girls from marginalized and minority groups. Over 10,000 young people in BiH will be targeted trough a range of activities. CARE will work in partnership with three experienced local youth non-governmental organizations (NGOs) from Sarajevo, Banja Luka and Mostar that would further build capacities of other youth NGOS in 10- 15 locations in BiH, providing them with applicable tools and methodology, tailor-made assistance and support. On the one hand, the capacity building will focus on building organizational capacities of less developed local NGOs in target communities, based on the needs assessment implemented through technical assistance, in a form of generic skills training program (PCM, fundraising, organizational development) and issue based training program (BiH and EU youth policy framework, advocacy, campaigning, community mobilization). On the other, a thematic training of trainers will be conducted by the key partners to new NGO staff members on Program M delivery, which they will later apply in non-formal education in target school setting and/or their communities. Simultaneously, CARE and key partners will ensure, through meetings and program promotion, support of relevant government institutions and will establish multi-sector working or steering groups, one in each entity, responsible for introduction of the life-skills program into non-formal or formal school curricula. In settings where the formal introduction is possible, a team of educators will conduct a series of teachers' training for the program application. The entire process will be accompanied by a set of awareness raising initiatives and campaigns targeting youth and the general public.
Committed and more competent network of youth organizations and activists, together with the active engagement of relevant government institutions on all the levels, would build during the project implementation a solid basis for sustainability and impact of the main project objectives.
CARE believes that only by providing opportunities for and by engaging young people into gaining new skills and knowledge that positively influence their development and change of attitudes and behaviour can we expect them to become agents of change and active and responsible contributors toward a better life and a more optimistic future.
Overall Objective
The project's overall goal is to increase the uptake of healthy, nonviolent and gender equitable lifestyles among young men and women in Bosnia and Herzegovina.
Location
Bosnia and Herzegovina
Donors
Swiss Government
OAK Foundation
CARE Deutschland – Luxemburg
Duration
36 months: 1st of September 2014 – 31st of August 2017
For additional information contact us.