Monitoring visit of the Austrian Development Agency 
April 1, 2022
News
On March 29th and 30th, CARE International Balkans hosted the visit of the Program Manager of the Austrian Development Agency (ADA) for Southeast Europe, Ms. Michaela Flenner. On that occasion, meetings were held with partners and associates CARE cooperates with on regional projects "For Active Inclusion and the Rights of Roma Women in the Western Balkans" (FAIR III) and "Future 4Youth", supported by the Austrian Development Agency.
CARE International Balkans, together with the local partner Institute Perpetuum mobile from Banja Luka, represented by Ilija Trninić, organised the meeting in Banja Luka. The meeting took place in the premises of the Youth Centre in Banja Luka and was attended by representatives of the Ministry of Education and Culture of Republika Srpska (Radmila Kocic-Cucic, Head of the Department of General Secondary and Art Education and Dijana Marinkovic, Senior Expert Associate for Secondary education Strategic Planning, upbringing and school network), representatives of the City of Banja Luka (Danijela Kajkut, Expert Advisor for Science and Education), a representative of the Catering School Banja Luka (Dragana Pavlović, Social worker), as well as members of the Budi Men's Club Banja Luka.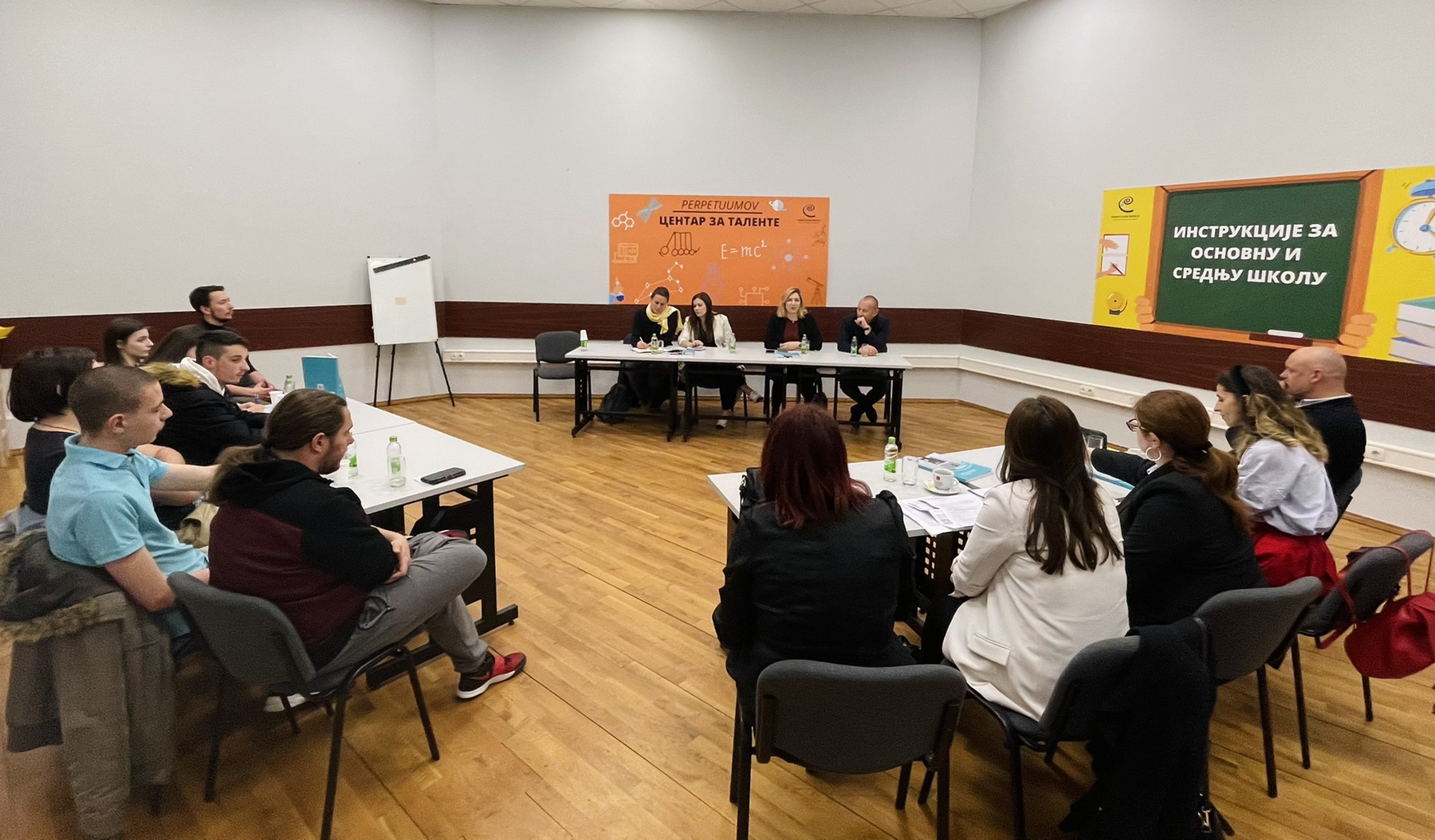 The meeting discussed the results and successes of the long-term project Young Men Initiative, the continuation of cooperation and the efficiency of the model of intersectoral cooperation between institutions and civil society organizations. Also, the meeting was a platform for conversation with young people from Be a Men's Club who, through personal experience and engagement within the project, talked about the prevention of gender-based violence, promotion of gender justice and healthy lifestyles of young people, but also how and on which way the whole project affected them.
#YMI #CareInternational #CARE #ProgramY #ProgramE #SvicarskauBiH #AustrianDevelopmentAgency #OakFoundation